Current events
Storm
SEPTEMBER 15, 2018
7:00 pm
STORM tells the stories of the terrifying gales of November and of the sailors who were caught in the tempest. Combining actual eyewitness interviews with spellbinding underwater video, Storm fuses contemporary music to create a history lesson that cannot be forgotten. Ric Mixter hosts Storm, transporting the audience back to the age of sail and steam. Dan Hall provides the melody, with lyrics derived from historical accounts of survivors.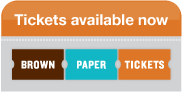 SUPERSTAR
SEPTEMBER 29, 2018
8:00 pm
"Superstar", a celebration of the music of The Carpenters that moved an entire generation. Featuring international, critically acclaimed vocalist & Grammy nominee Helen Welch.An original, fresh perspective of song and story that finally captures the true quality and essence of The Carpenters.

John Denver Musical Tribute
October 20, 2018
7:30 pm
The legendary John Denver evokes memories of an era in music which was both inspiring and influential. His music was a combination of romance –Annie's Song; folk – Leavin on a Jet Plane; country Thank God I'm a Country Boy; and environmentalist Calypso. He was a brilliant song writer and a truly gifted performer. Ted Vigil's John Denver Musical Tribute is, indeed, a high!

Halloween Fun Day 2018
october 27, 2018
1:00 pm
The 8th annual "Halloween Family Fun Day" featuring Wild Swan Theater's, A Honey Pot of Pooh Stories.
On Saturday, October 27th, children of all ages will enjoy workshops, face painting, - a live show onstage,
costume parade, campus trick-or-treating and kids paint the windows. This is a FREE event! Tickets required.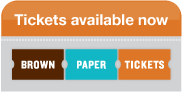 LESSON PLANS TO LATE NIGHT
November 10, 2018
7:30 pm
"Lesson Plans to Late Night" is a one-man comedy show about Lucas Bohn's transition from elementary school teacher to national touring comedian. "Lesson Plans to Late Night" is truly a one of a kind comedy experience combining live stand-up comedy and visual images. If you've ever worked with children or have kids or grandkids, you don't want to miss this hilarious show.

sounds of the season
december 8, 2018
7:30 pm
Back by popular demand, "Sounds of the Season" – A Holiday Gift with the Michigan Philharmonic on Saturday, December 8th at 7:30 p.m. This family-oriented classical holiday performance brings warmth and cheer to all audiences and is open to the public at no cost.